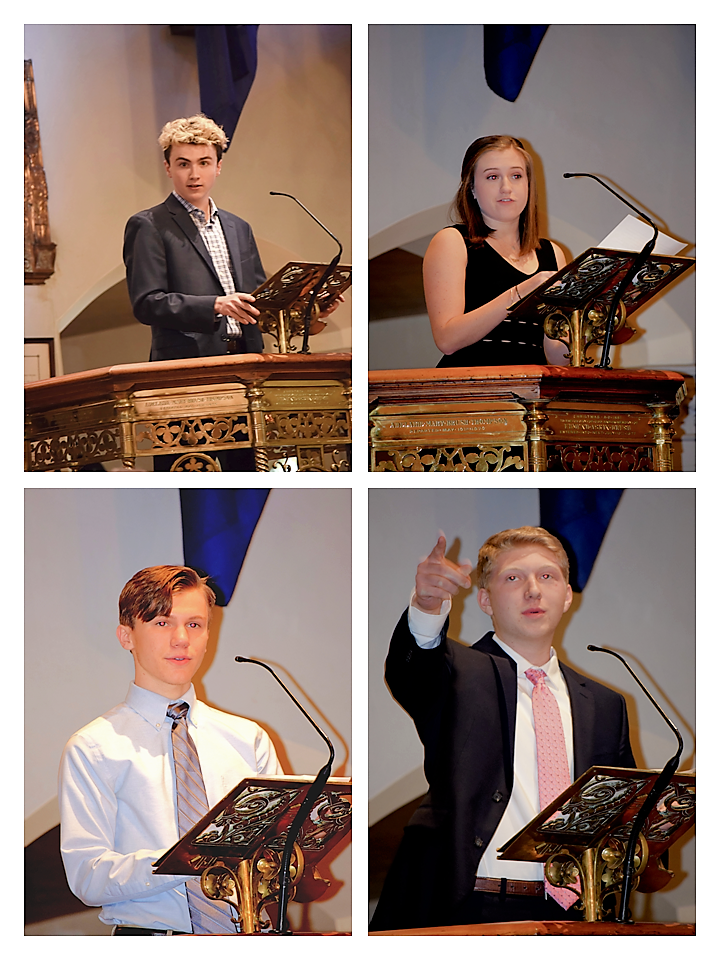 May 13, 2018 Mother's Day Senior Speeches
We are very proud of our graduating seniors and if you missed their speeches click on the links below to read them.
Congratulations to our graduates!!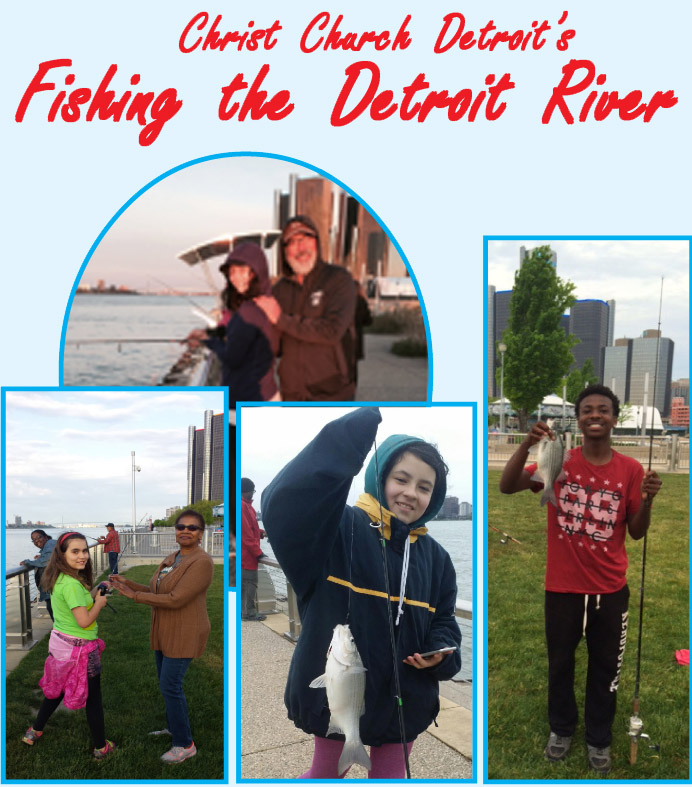 The Christ Church Detroit Fishing the River program
The Christ Church Detroit Fishing the River program is designed for kids 6 years and older, but all ages are welcome.  There will be six sessions: one classroom, four fishing and one kitchen session. One or even two of the fishing dates may be cancelled because of bad weather. When we're finished fishing we'll celebrate with the Father's Day Fish Fry where we'll eat the fish we caught and cleaned!
Children must be accompanied by a parent or other adult family member.  All fishing is done from the safely railed RiverWalk in Milliken State Park, immediately south of the church. This program has been designed for your child's success by veteran  fishers of the Detroit River who belong to Christ Church Detroit. Your child will catch fish.
Bring your own rods and reels if you have them or borrow them from us.  There is no fee for this program. Here's the schedule for Fishing: 5 Sessions: 1 Classroom + 3 Fishing + 1 Kitchen, and then… the Fish Fry! Classroom Session: Learning the Basics Saturday, April 28th 1-2 pm Fishing Sessions: Learning by Doing Sundays, May 6th, 20th, and 27th
~ Meet in the Christ Church Detroit parking lot at  6:00 am (that's right, AM!) and walk (or drive) down to the River. ~ Fish with our instructors until 8:30 am. ~ Take the fish back to Christ Church to store in the freezer.
Kitchen Session: Learning to Clean & Cook Fish Sunday, June 3rd ~ Meet in the Christ Church Detroit Kitchen to learn how to clean and cook fish for health and flavor.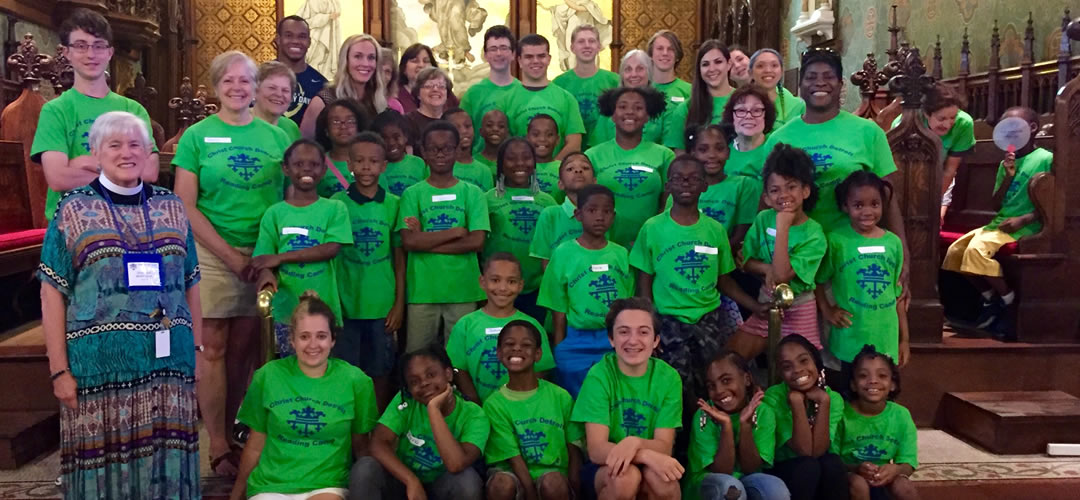 Reading Camp 2018 Super Heroes
July 16th through July 20th.
Join us to help shape our theme: share a story of being a super hero or sharing the story of someone else you know who a super hero is. To find people, members and nonmembers, to speak to the children who come to us from Franklin Wright.
We need Volunteer coordinator, Snack coordinator and a Craft coordinator. Many hands make light work.