2019 READING CAMP
JULY 15 – 19, 10 am – 2 pm
Christ Church Detroit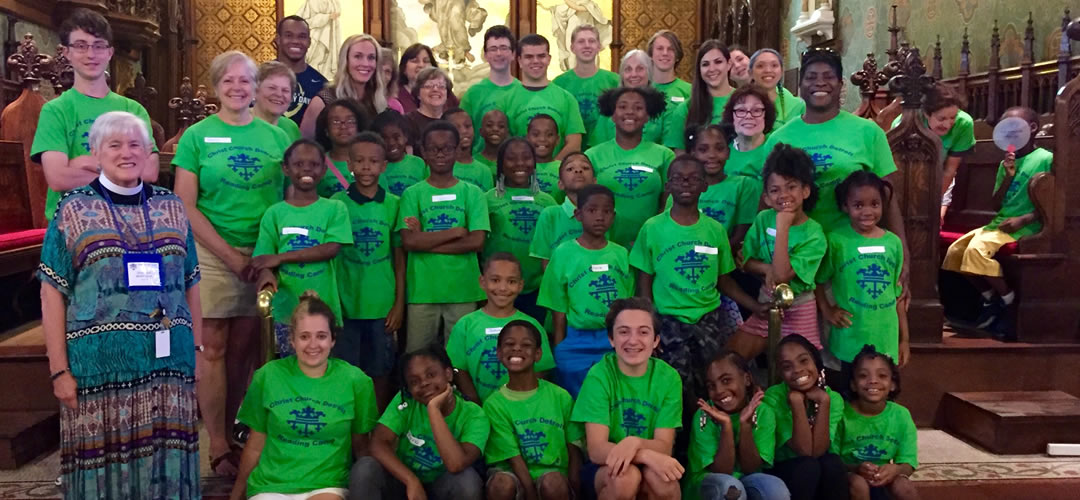 Reading Camp is a one-week enrichment program offered to a group of about 30 elementary children from Detroit's Franklin Wright Settlement. We want to share our love of books! A fun theme is chosen each year — "Spain!" "Spy Camp" — along with bible lessons, songs, crafts, and some great lunch food. A recent theme, "Grow in Detroit," featured the book Rooting for You, best described as the plant version of The Little Engine that Could. Every child got a copy, along with a bagful of other books to take home. Special guests arrive each day — a magician-juggler, African-American storytellers, or maybe cool puppets. At the end of the summer, we follow up with the kids by giving them backpacks before school starts.

Would you like to join the fun? We have a position for you!
Contact Reading Camp Coordinator Denise Crenshaw at crenshaw.denise@gmail.com
Our goal is to make Reading Camp fun for everyone. Camp is just as much for the members to experience as it is for the kids.