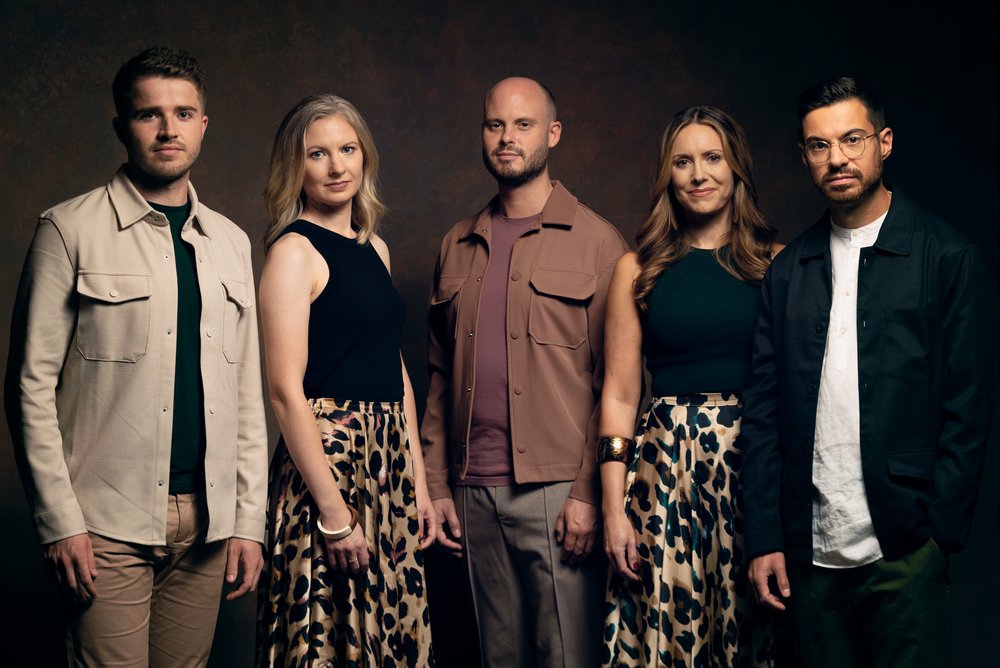 Apollo5 in Concert
Saturday, March 4th
7:00 p.m.
Christ Church Detroit – Sanctuary
We are pleased to present award-winning vocal ensemble Apollo5 in concert.
If you've never heard them perform, take a listen to some of their recent work!
About Apollo5:
Critically acclaimed a cappella five-piece Apollo5 is one of Britain's smallest but most formidable vocal groups. Comprising a soprano, mezzo-soprano, two tenors and a bass, the ensemble has become known for its rich, dynamic sound, demonstrating how powerful five voices alone can be. With a versatile approach to music programming, and a repertoire spanning renaissance, classicand contemporary choral works to folk, jazz and pop, the group's five voices bring the music of five centuries to life.
During its 12-year career, Apollo5 has delivered an ambitious education program and accumulated a busy touring schedule that has taken the group to many European countries, the USA and Asia. In addition to performing at prestigious UK venues such as the Barbican Centre, the Royal Albert Hall, Wembley Arena, St John's Smith Square and St Martin-in-the-Fields, the group has toured extensively across Belgium, Germany and France.
The group is signed to Voces8 Records and has released a number of critically acclaimed albums under this label. Two recent studio albums, Where All Roses Go and O Radiant Dawn, charted in the top 5 of the UK Classical Charts, whilst collaborative studio album The Spirit Like A Dove (with the Ingenium Ensemble) and winter disc A Deep But Dazzling Darkness charted in the top 10 of the UK Classical Charts. Forthcoming releases include Invocations, with music written by frequent collaborator Fraser Wilson, and Haven, which pairs William Byrd's Mass for Five Voices with an engaging response from contemporary Ukrainian composer Anna Kuzina-Rozhdestvenskaya,
endeavouring to shed a light on music written in exile. As part of the Voces8 Foundation, Apollo5 works alongside Voces8 and Paul Smith to deliver a transformative programme of workshops, masterclasses and concerts to over 40,000 young people annually in the UK, Europe, the USA and Asia.