Some events may be in-person, while other are online only, so please doublecheck the location. If you have questions about how to access any of these events, please let the Office know, and we can assist you.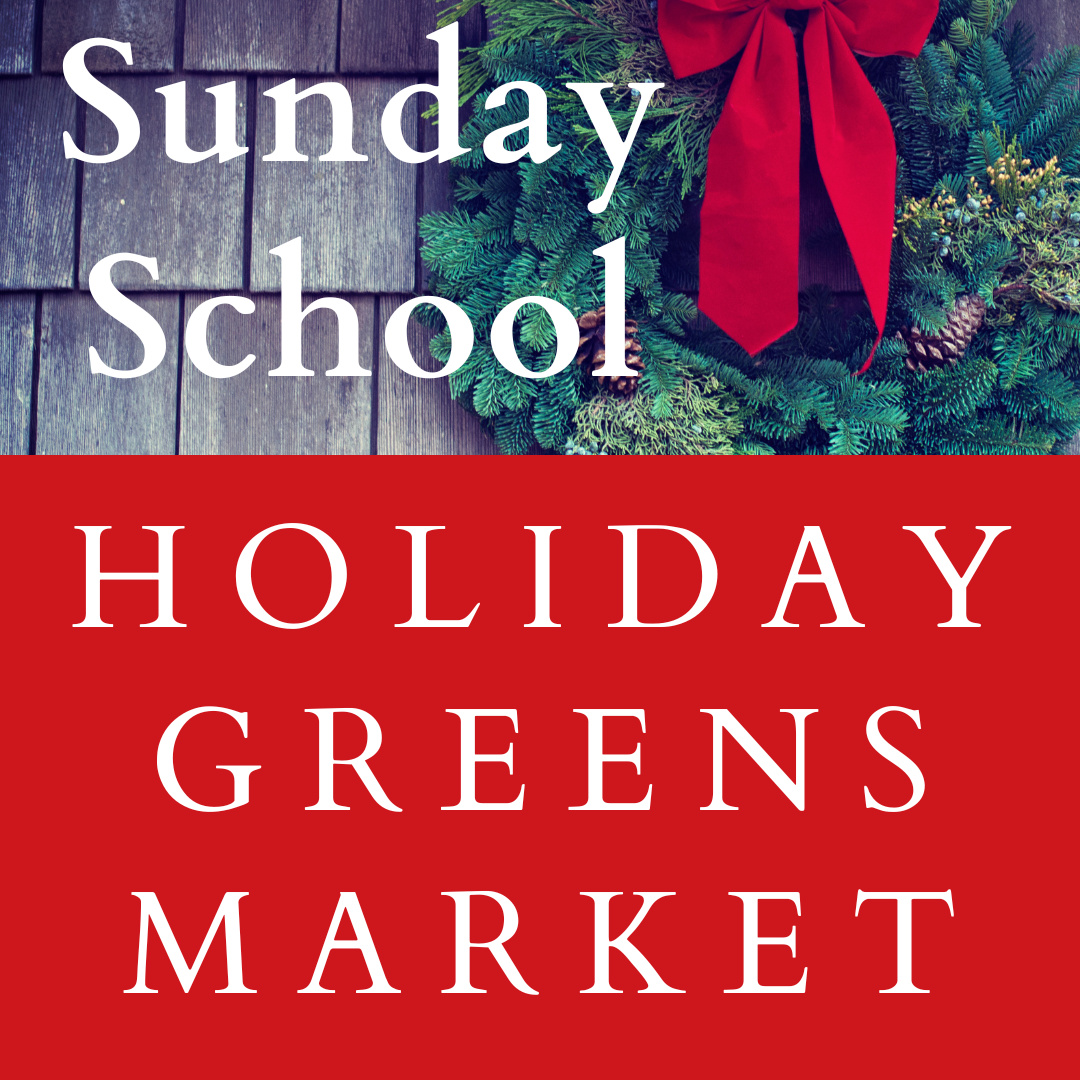 Sunday School Greens Sale

Sundays, November 26th & December 3rd
Between and after services.
Fresh evergreens straight from Eastern Market! Wreaths, garlands and decorated patio pots. All proceeds go to support the Sunday School.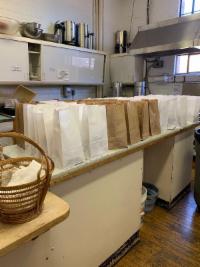 Free Community Bagged Lunch
Wednesday, December 3rd, 2 p.m. – 4 p.m.
All are welcome to share in a free bagged lunch, with 2 sandwiches, snacks & bottled water. Meet us by the Jefferson entrance to the church!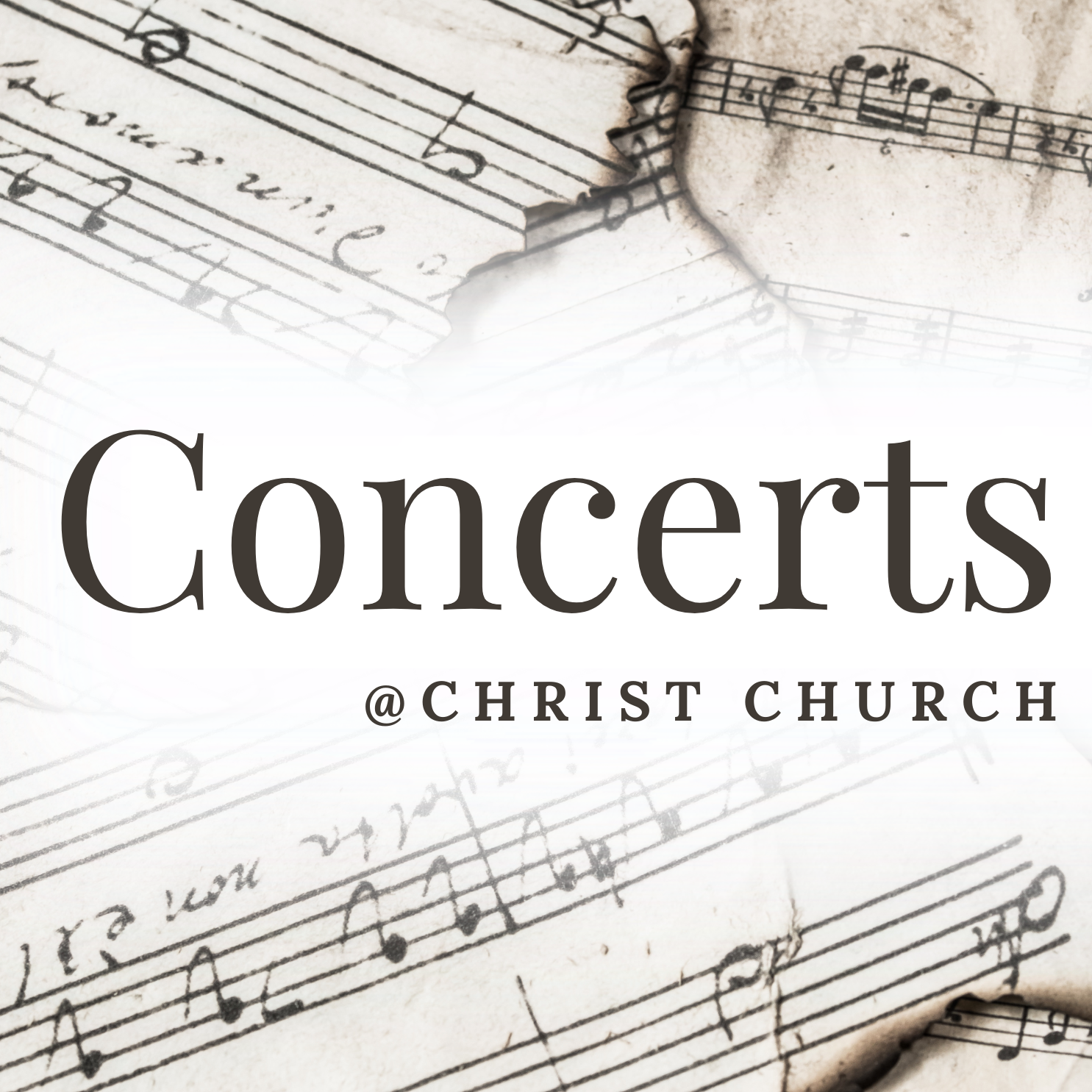 Madrigal Chorale Winter Concert

Sunday, December 9th, 7 p.m.
For more than a century, Madrigal Chorale (MC) has served the community and enriched the cultural climate of Southeast Michigan.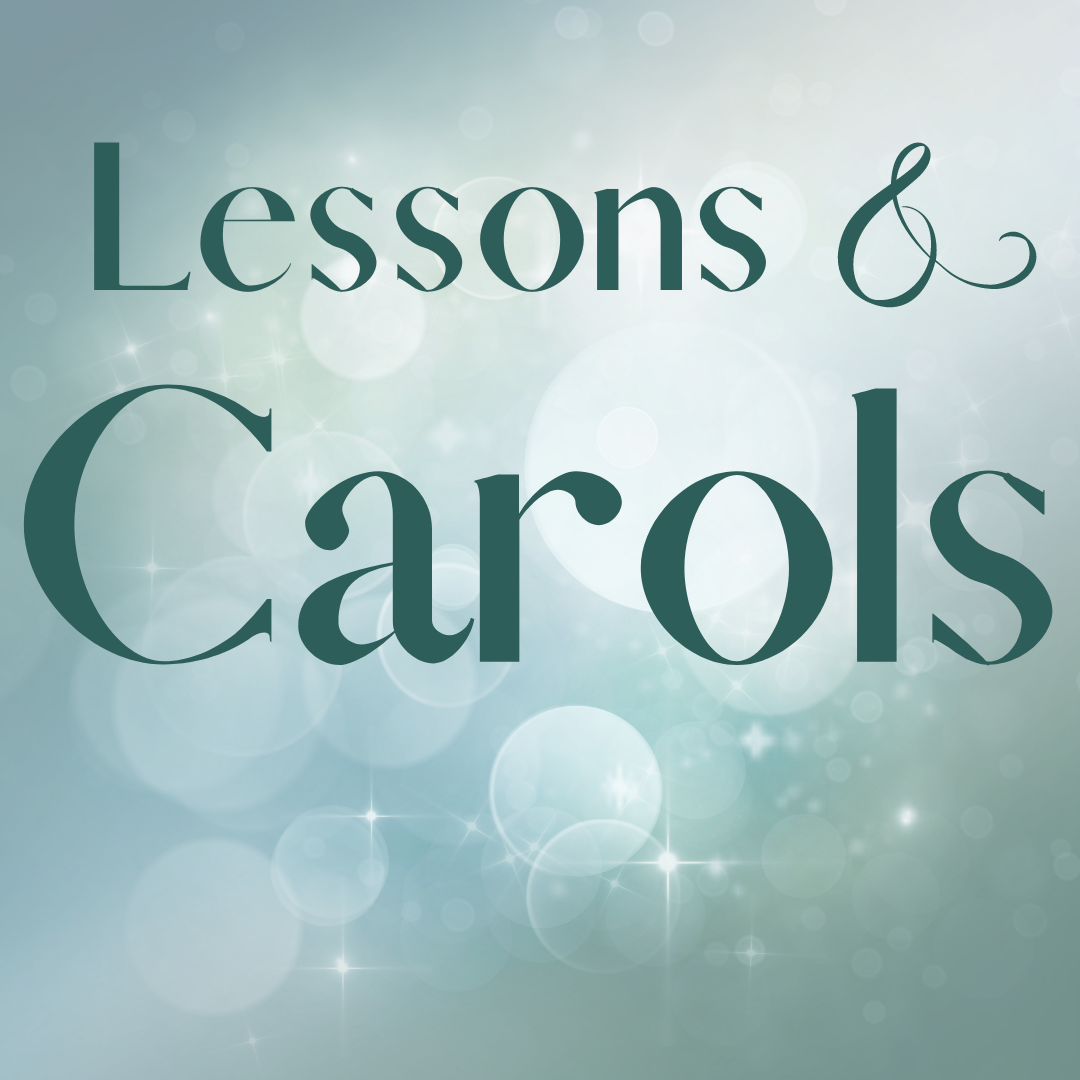 Advent Lessons & Carols

Wednesday, December 13th, 7 p.m.
Enjoy a special Advent Service of Lessons & Carols with seasonal music, scriptures, and poetry, and followed by a light, festive reception. It's a great opportunity for anyone seeking ways to connect with the spirit of the season, and we hope you will invite friends to share in the music and the moment!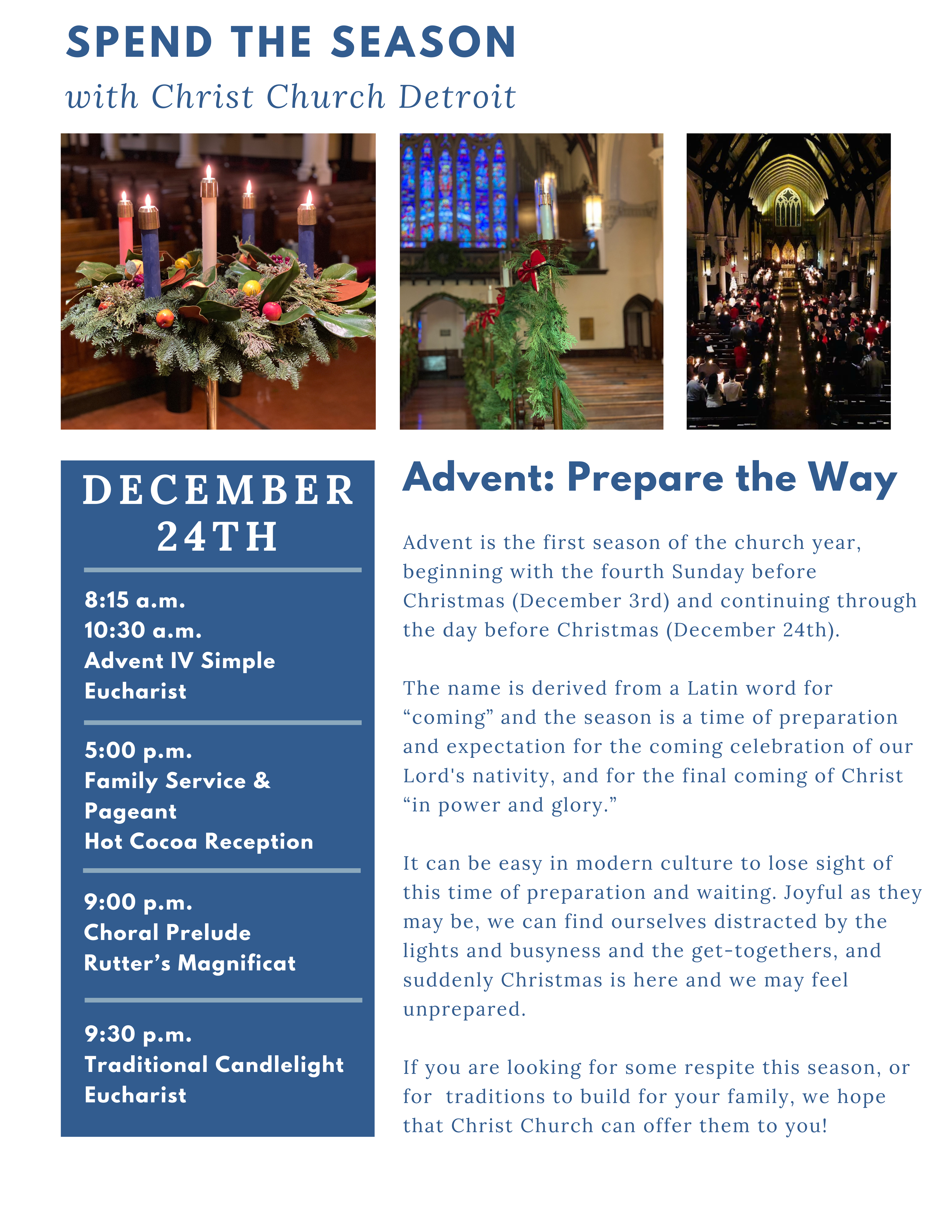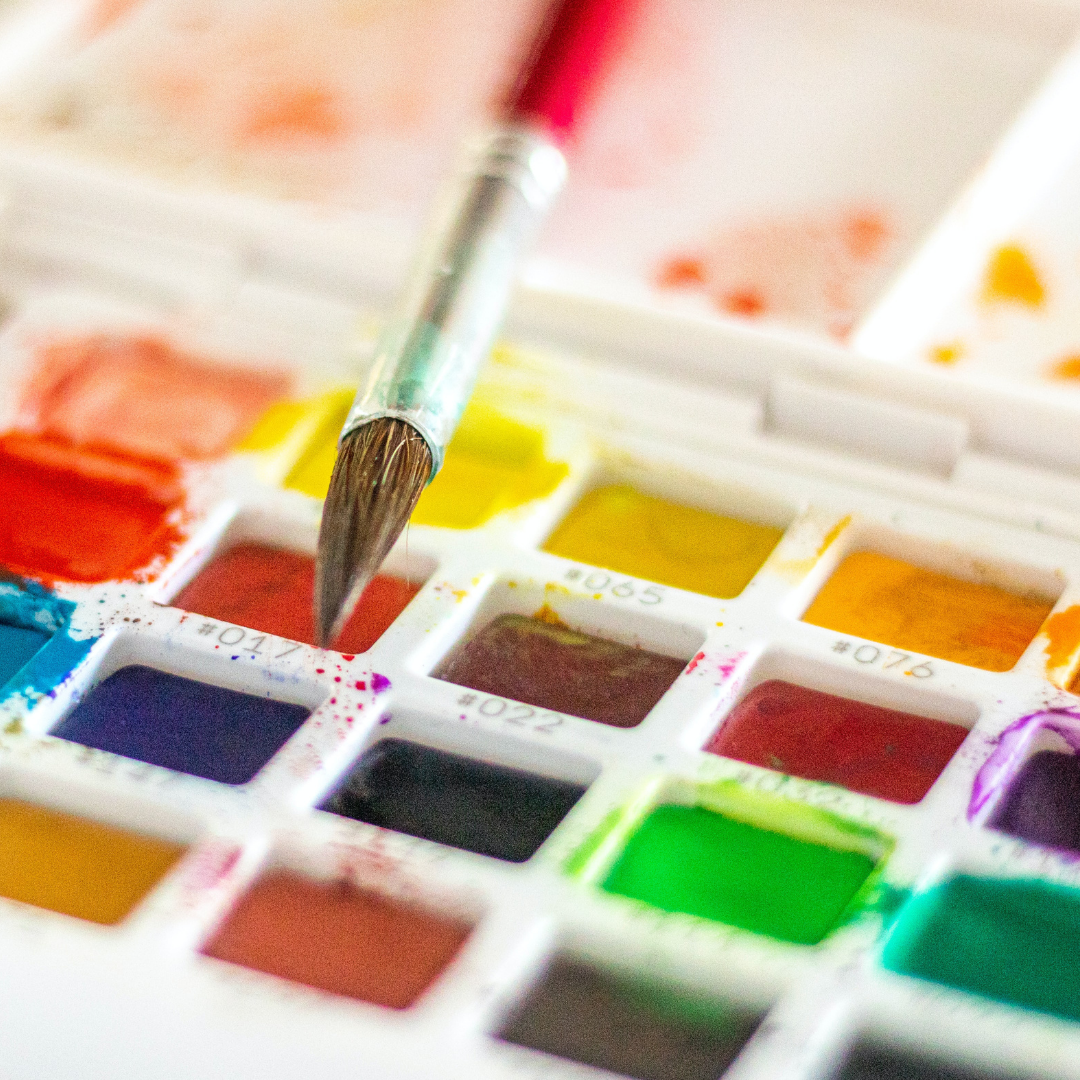 Drawing with a Tea
(most)Tuesdays, 1 p.m.
Online Meeting
No experience is needed for these virtual drop-in drawing sessions. We started with pencil sketches and have moved into watercolors! Explore the creative talents our Creator gave you, and get to know others in the Christ Church community! For more information, including how to access these online sessions, contact the Office.
For the full calendar, including makeup dates, check our Calendar page.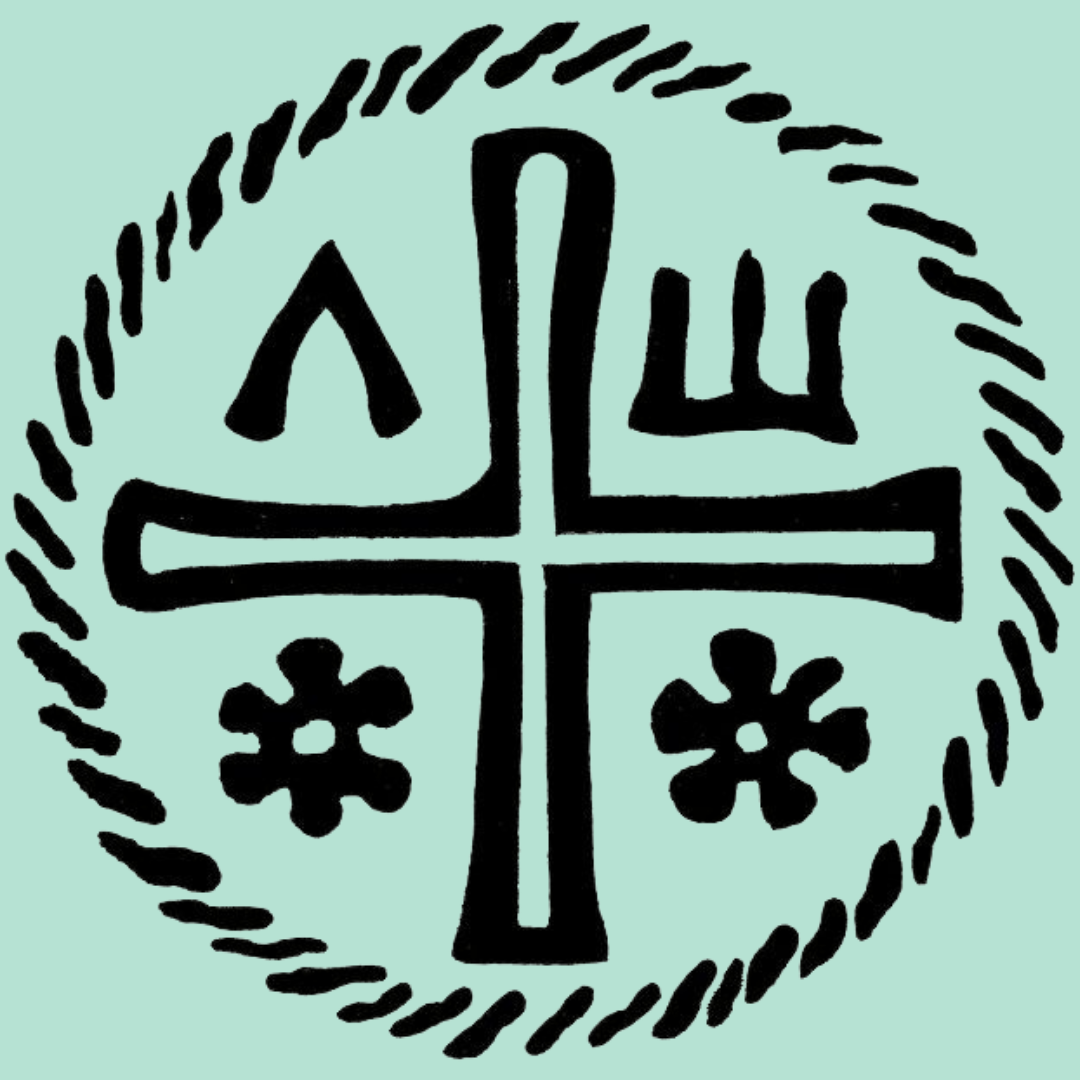 Centering Prayer
Thursdays, 11 a.m.
Returns in September
Most faith traditions have some form of meditation or contemplation.
Our group focuses on Centering Prayer, a surrender method of meditation, or contemplative prayer, that reaches back to the early days of Christianity.
No previous meditation experience is required, and newcomers are always welcome! For more information, or to find out how to access online sessions, please contact the Office.