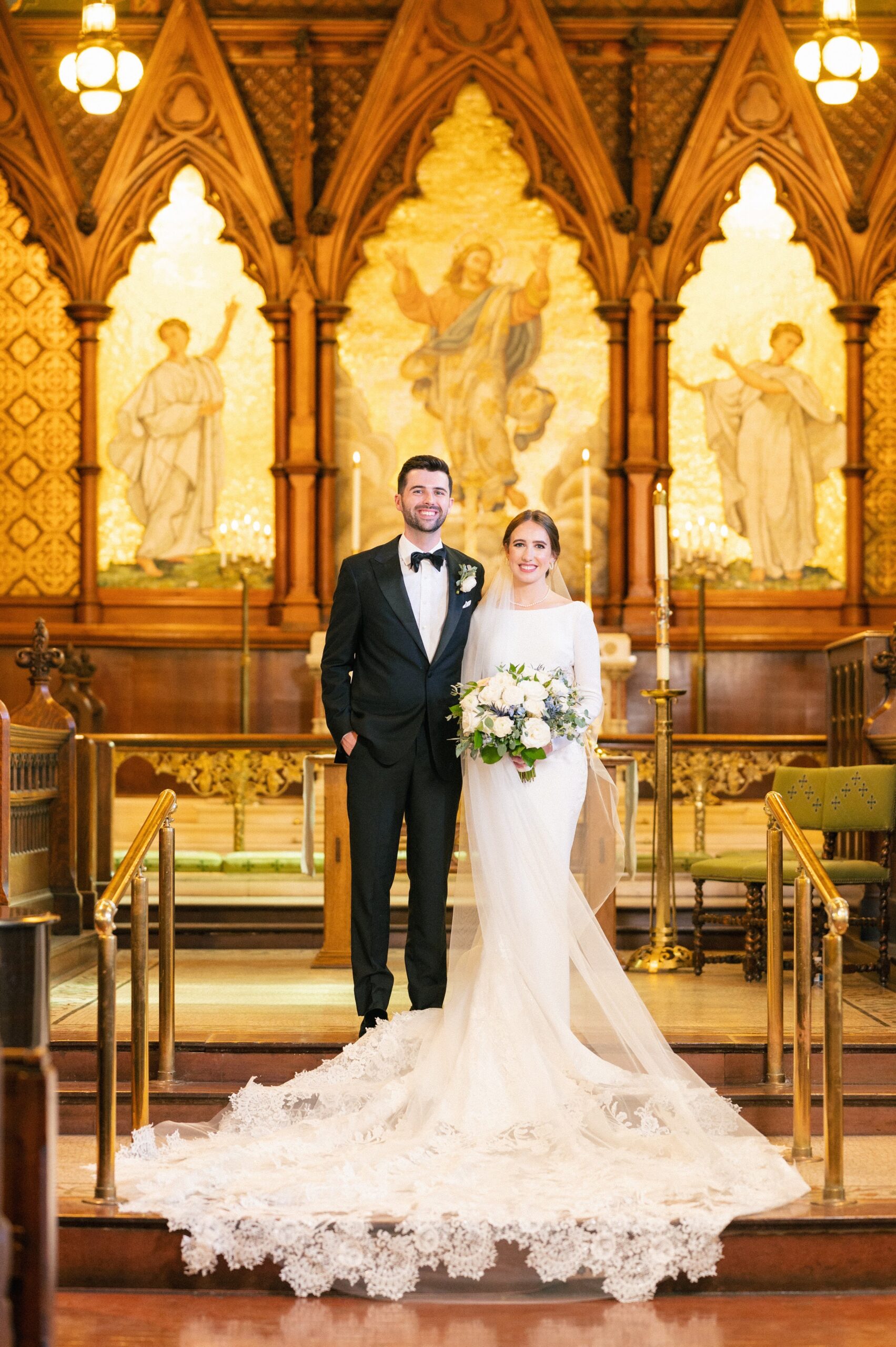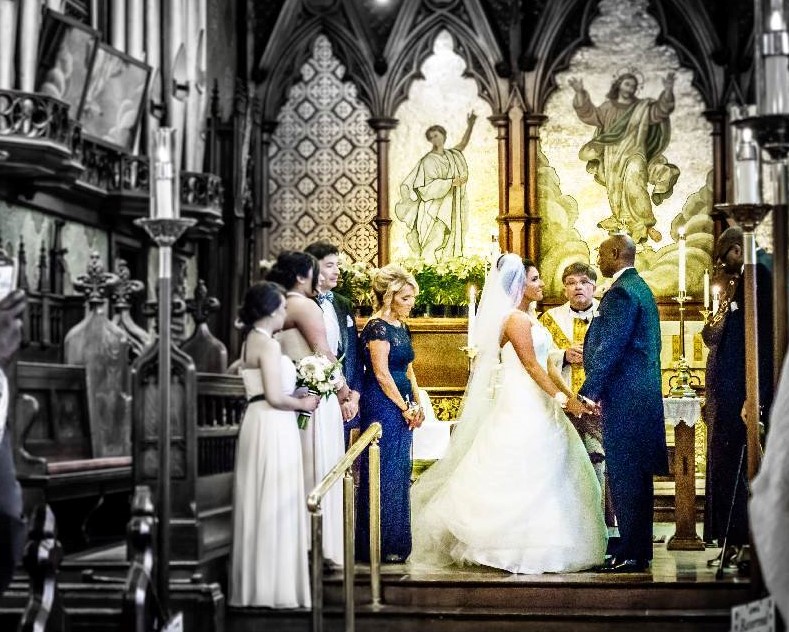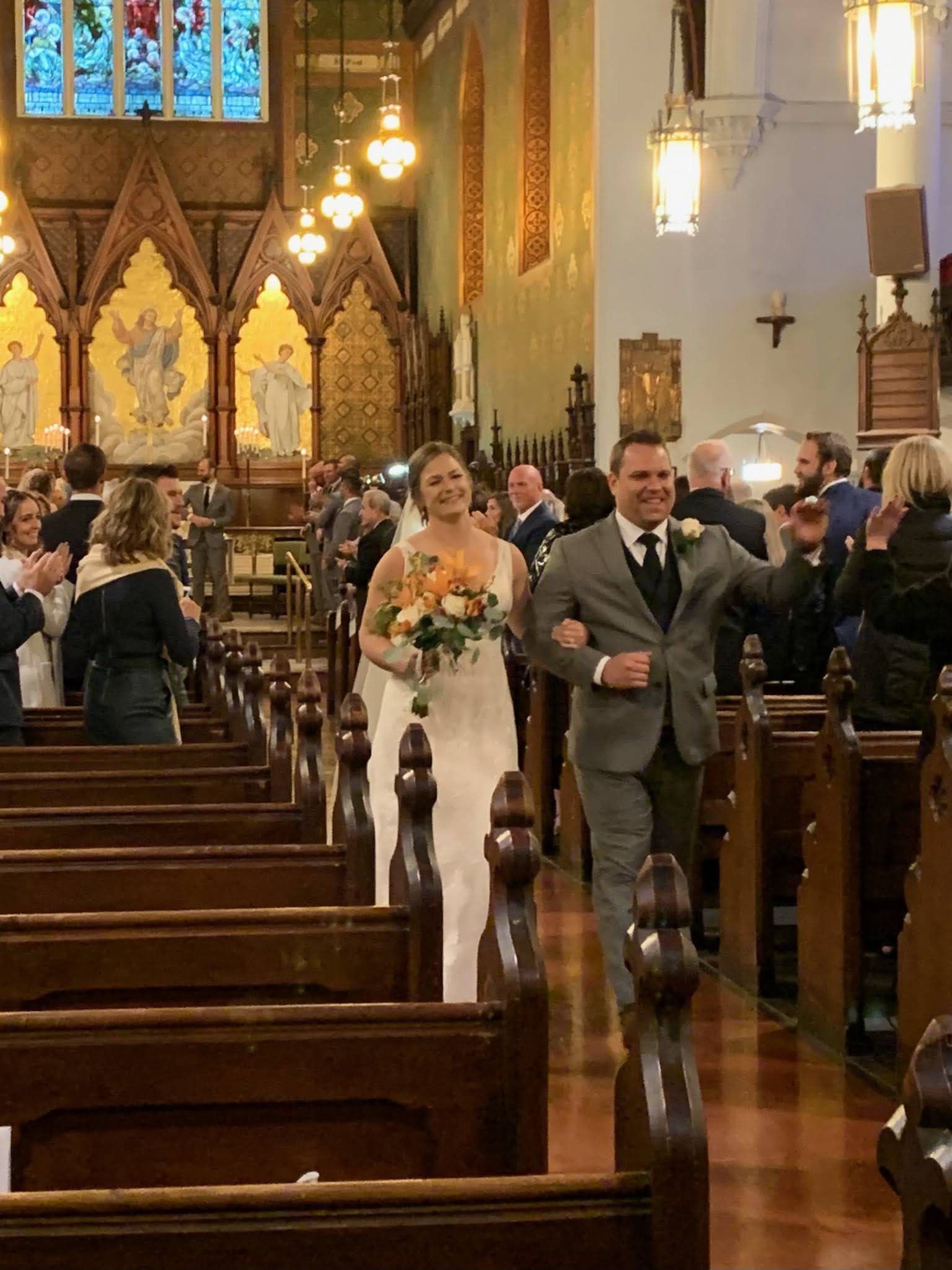 Getting Married at Christ Church
The marriage of two people is a holy union, given by God for mutual joy. We joyfully welcome and affirm all couples, inclusive of all genders and sexual orientations, who wish to be married in the Episcopal Church, provided that at least one member of the couple is a baptized Christian or wishes to be baptized. If you are divorced, you may be remarried in the Episcopal Church with approval from the bishop. (Please allow for additional time to complete this approval process.)
Get to know Christ Church! You do not have to be a member of this, or any, church to be married here; however, you may find that attending worship here is a good way to explore whether this is the place where you want your wedding to take place. The start of your married life together is a great time to join a community of faith. Worship on Sunday mornings in-person at 8:15 a.m. (small, spoken) or 10:30 a.m. (larger, with music), or watch services on Christ Church's YouTube channel
Scheduling Weddings: Weddings may be scheduled throughout the church year, except during the season of Lent, the first week of Easter Day, and the third weekend of October. We are able to schedule weddings with as little as six months notice, but generally no more than eighteen months in advance.
Wedding Space: Our main sanctuary has a seating capacity of 280-300, and is a glorious example of Gothic Revival architecture with diverse stained glass windows, golden ceilings, and a beautiful center aisle. It does not have air conditioning, so you may want to take that into consideration when scheduling your date.
Wedding Guide: For more information, including policies and fees, please check out our  2023 Wedding Guide.
Getting Started: To inquire about a date, please complete this brief form or contact the Office at officestaff@christcd.org or 313-259-6688. We look forward to hearing from you!
Forms and Resources: Once you are in the process, our team will guide you through the completion of these forms. They are listed here for your reference and convenience.
1 Declaration of Intention
2 Photography Agreement
3 Wedding Liturgy Form 2023
4 Wedding Readings