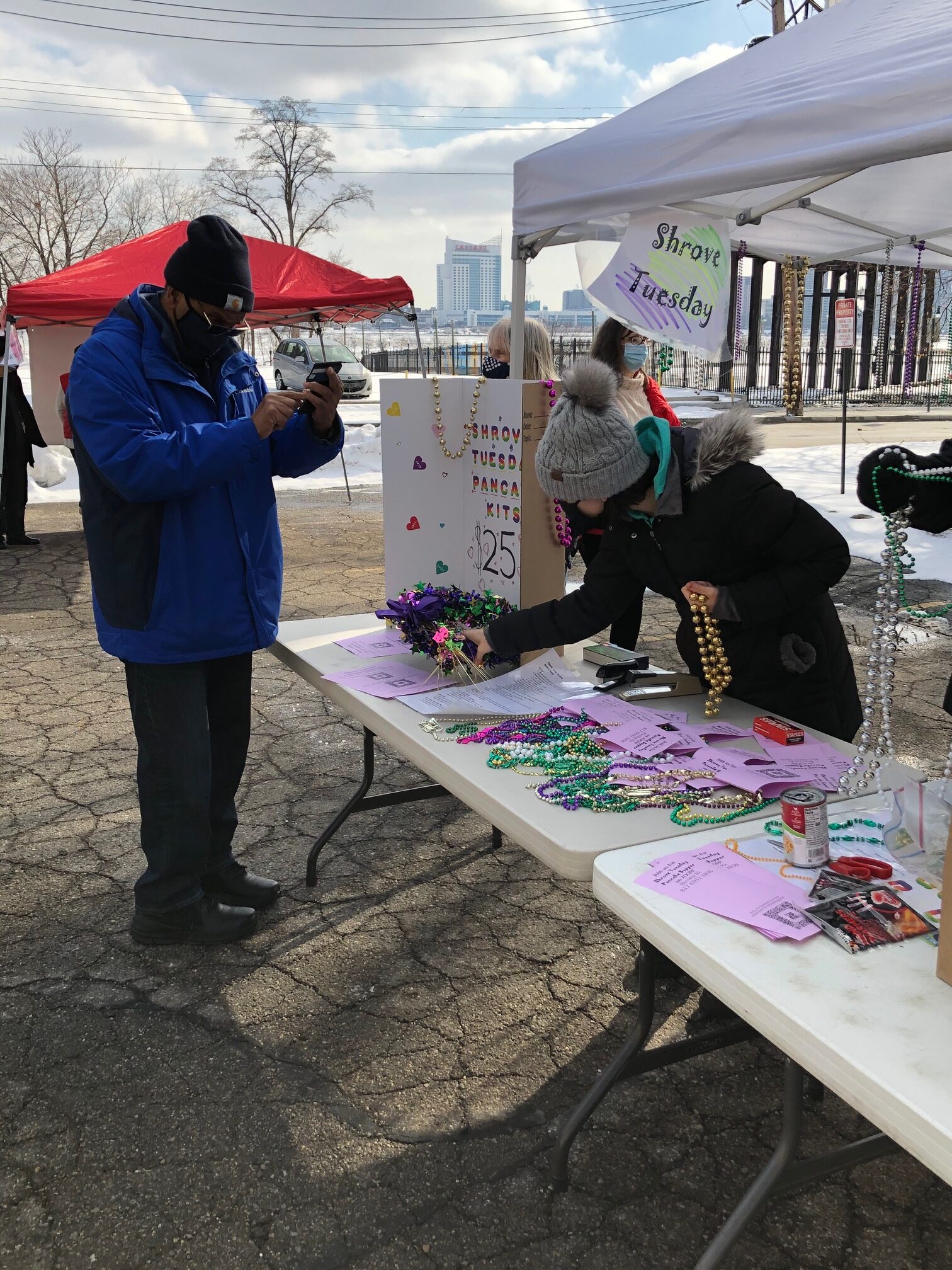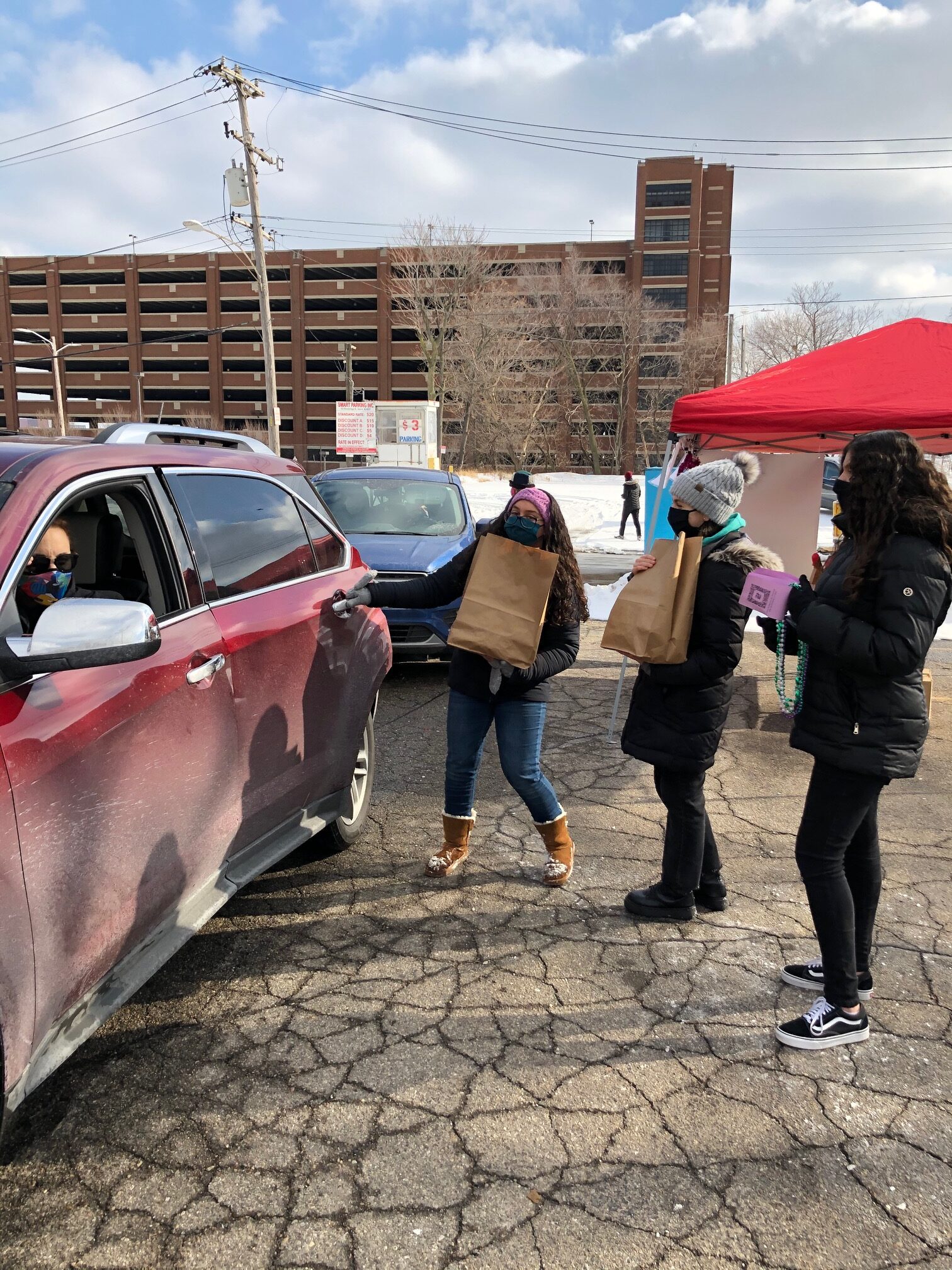 Since the Fall of 2020, our Christian Education team has supported two terrific J2A groups.
Our newest J2A Group led by the mother-daughter team of Megan Norris & Taylor Matthew– began the J2A curriculum in September with a COVID-safe opening day adventure, which included swinging through trees on a ropes course and cooking dinner over a fire pit.  We spent the first semester learning about ourselves (Megan can personally attest that you can learn a lot about yourself while hanging upside down on a ropes course waiting to be rescued) and each other.  Since January, we have been working our way through the "Society" section of the curriculum, including discussions about power, rules, living in community, and poverty. 
The Senior J2A Group finished its regular J2A curriculum in mid-2020 and has been planning its pilgrimage to Spain and Portugal since last fall.  This class, led by Matthew Moore and Megan Norris, identified places they might want to go, things they might want to see in each place, activities, food, places to stay, and transportation.  The one thing they did not plan for was the pandemic lasting over a year…Originally scheduled to go on pilgrimage in early August, they are now rescheduling for the summer of 2022, in the hopes that Spain and Portugal will be ready for these pilgrims by then. In the meantime, many of the class members now have jobs, one is about to graduate from high school, and we will take the traditional J2A trip to Chicago (also known as the "who can't carry their suitcase, keep track of their belongings, or live without their phone?") trip in August.
As part of CCD's Christmas services in 2020, there was a reunion with 22 years of J2A-ers for the final table read of the old Christmas pageant, complete with a terrific slide show of many of them when they were "so little!!"
The commitment of all of our J2A-ers has been incredible.  The new Group has met every Sunday except Christmas/New Year's weeks and Easter, without fail.  The Senior Group met bi-weekly in the fall, and more recently has been meeting monthly.  Both groups have worked hard on church activities, such as standing out in the cold selling and handing out advent wreaths, and building a snowman while selling Maundy Thursday pancake kits.  And both are looking forward to activities where we can get together in person, albeit socially distanced with masks.
Journey to Adulthood (Grades 6 – 12) is a program of spiritual formation for young people that includes three distinct parts:
Rite 13 for Grades 6 to 8: Rite 13 begins the journey for students from childhood to adulthood. An important facet of this segment includes the Celebration of Manhood and Womanhood, a ceremony that has been compared to a Bar/Bat Mitzvah. Rite 13 goals include building relationships within the group, helping students understand God's calling in their lives, and learning how we all, as church members, support each other through this journey.
J2A for Grades 8 to 10: The J2A segment for which the program is named is the foundation of the Journey to Adulthood program. This segment focuses on the many skills needed in adulthood. Throughout the program, the young adults study scripture and prayer, and continue to build community within the group. The culmination of their learning together is to plan for and go on a spiritual journey. Some past pilgrimages have taken our young adults to Greece, Spain, Italy, England, Scotland and Ireland, and other lands previously traversed by saints of our church.
YAC for Grades 11 to 12: During this final phase, Young Adults in the Church, the class is encouraged to take more responsibility. They are challenged to become good stewards, and to participate in a church or community ministry, before we send them off to graduate and to be representatives of Christ in the wider world.
Now then we are ambassadors for Christ, as though God did beseech you by us; we pray you in Christ's name, be reconciled to God. (2 Corinthians 5:20)