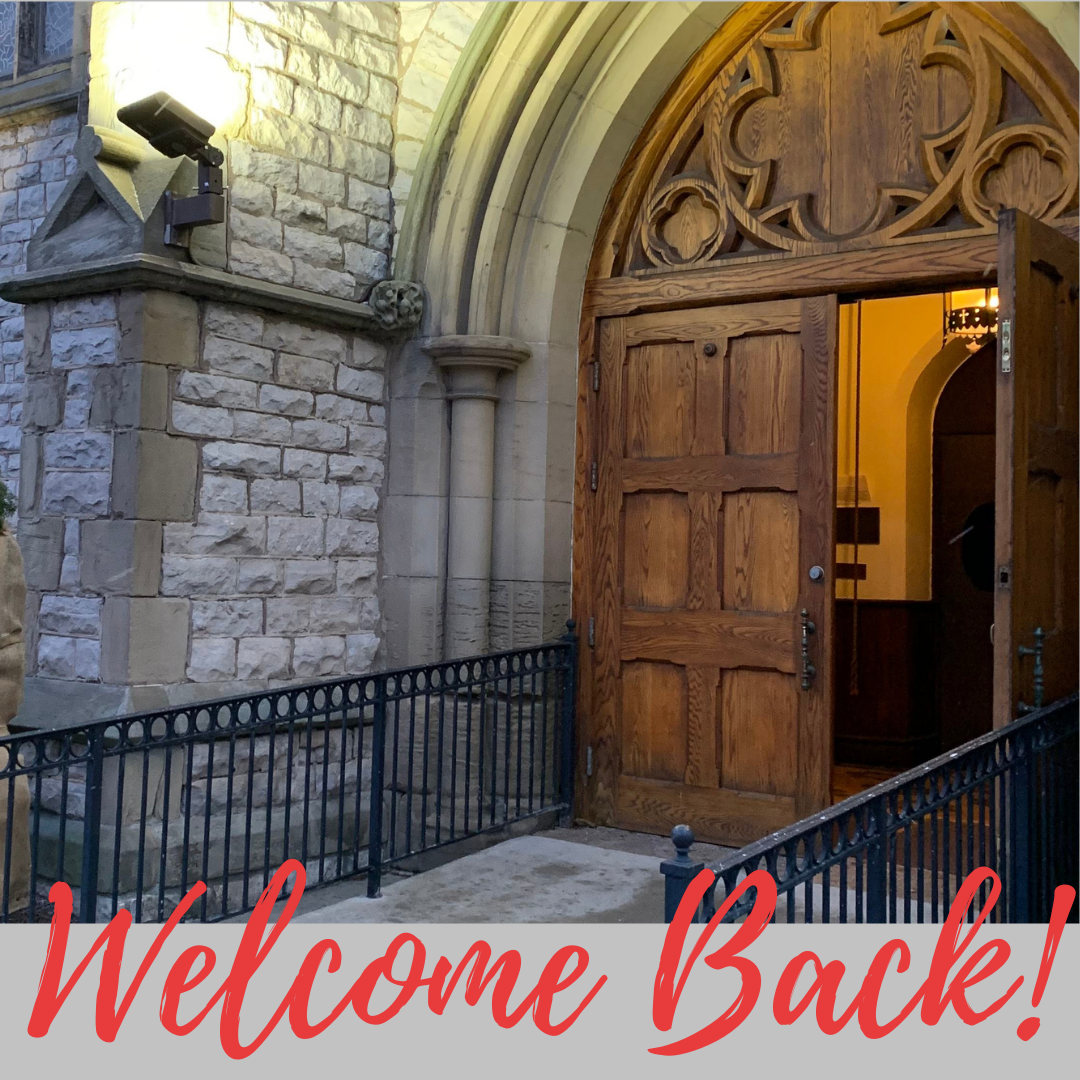 Our primary service remains virtual for the time being.
Worship with us online, Sunday mornings at 10:30 a.m.
Featuring beautiful music, energetic preaching, and diversity of voices
Beginning June 2nd, In Person Worship Resumes!
Services on Sundays at 8:15 and 9 a.m., and Evening Prayer Wednesdays, at 6 p.m.
For more information about these visit our Service Schedule page!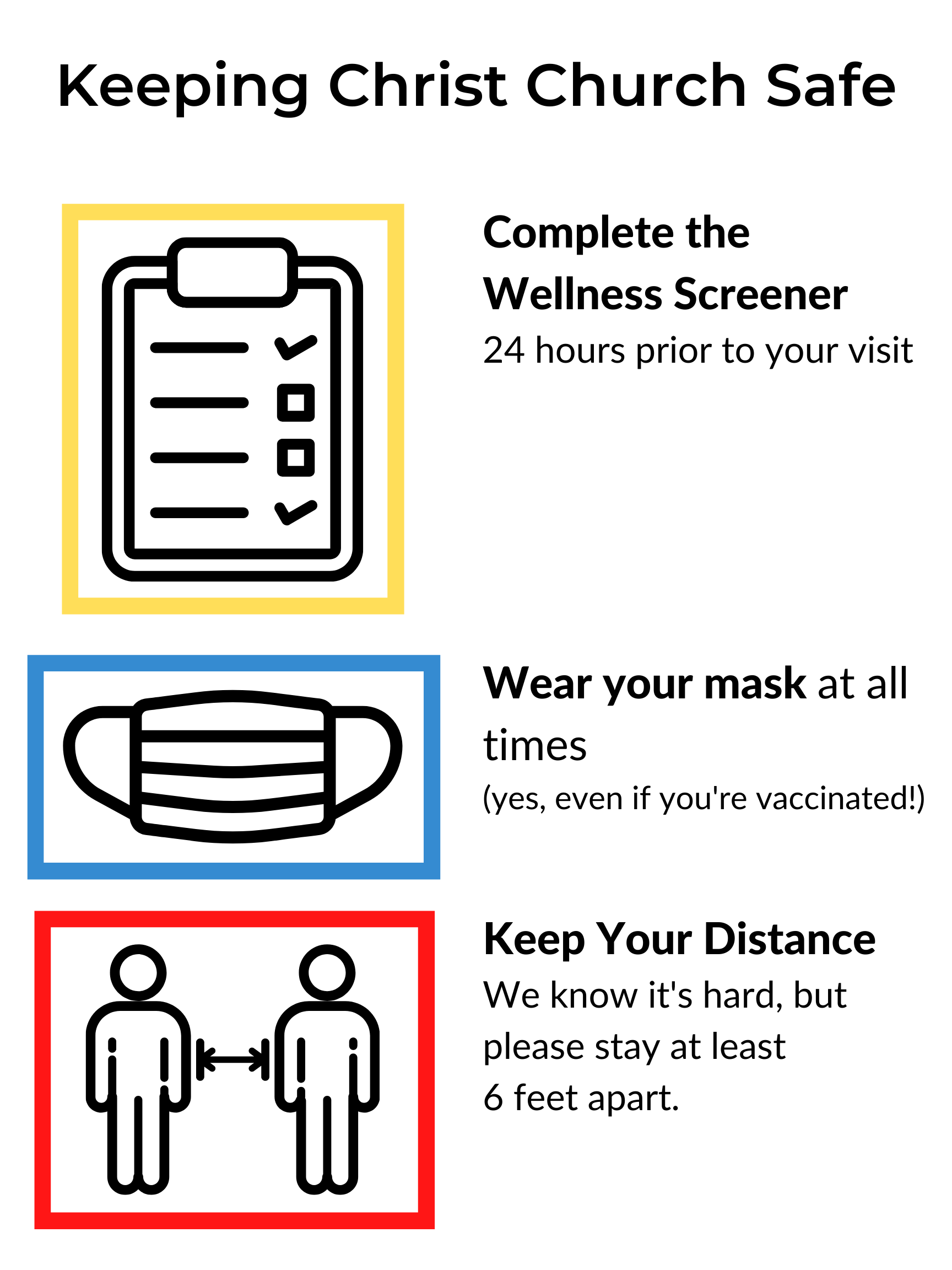 Visiting Christ Church?
Here are a few simple tips to ensuring we continue to keep everyone safe.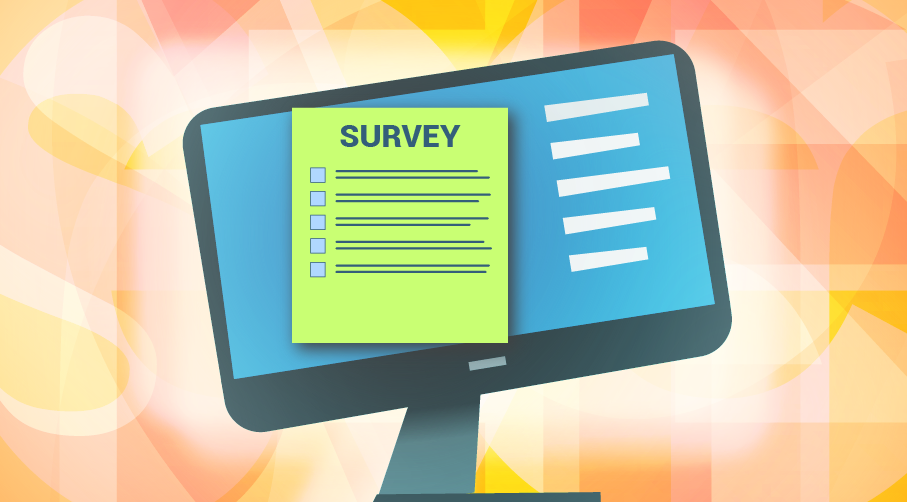 Thank you for filling out the May 2021 Worship Survey!
Your answers helped shape how we will reopen Christ Church, and move forward with in-person worship.
Click the button to read the Survey Results!
In order to keep our congregation safe and prevent the spread of COVID-19, we have adopted new protocols surrounding use of our facilities. Please check our Safe Building Use page BEFORE planning to visit.
Maybe you missed a service, maybe you want to share with a friend, or maybe you just want to take comfort in the words of Rev. Emily or Pastor Anthony.
No matter the reason, you can always find them on our YouTube channel – youtube.com/christchurchdetroit
On May 31st, 2020, Christ Church celebrated it's 175th Anniversary. Watch this 5-Minute video, illustrating our life & history together.
Sometimes we need to be more theologically grounded in order to enable true dialogue. Associate Rector Rev. Anthony Estes offers his thoughts on ways to begin examining faith, race, and cultural identities in ways faithful to God and empower us to start the work of crossing into the future together.
Christ Church stands as a beacon of hope in the heart of Detroit.
We are known for our hospitality, diversity, outreach, and inspiring worship.
We hope to meet you soon!