Children & Youth Education
SUNDAY SCHEDULE
(during the school year)
9:30 am Classes for all children in the Lower Level
10:30 am Worship Center for young children, ages 3 and up, in the Lower Level;
at Communion time, they go to join their families in church

WELCOME!
Christ Church Detroit welcomes families to our Sunday School! Led by a dedicated team of volunteers, our program raises children in the Christian faith in a contemporary world, supported by dynamic classes, annual traditions, and an excellent Acolyte Program. If you have any questions, contact Anne Hughes at ahughes@christcd.org or Lauren Leney at laurensleney@msn.com.
People were also bringing babies to Jesus to have him touch them. When the disciples saw this, they rebuked them. But Jesus called the children to him and said, "Let the little children come to me, and do not hinder them, for the kingdom of God belongs to such as these." (Luke 18:15 -16)
Please click here for the Sunday School Registration Form and Sunday School Activities Release and Photo Form.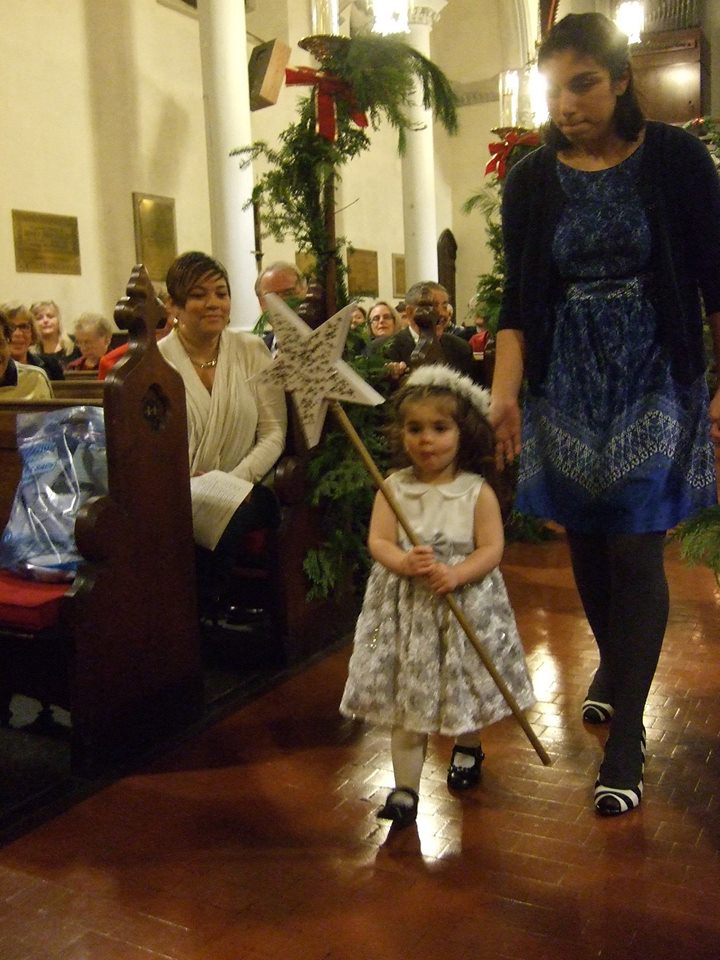 CLASSES AT 9:30 AM
Nursery and Pre-School Class (children 5 years old and under)
Primary and Intermediate Classes (Grades 1 to 6)use the Spark Bible-based curriculum which follows a regular sequence each week:
Gather, Open the Bible, Activate Faith, and Send. Children's bibles are used in each lesson, and the re-creation of stories as skits is a class favorite. Art projects, and other fun hands-on activities, add to the excitement of learning for this lively group.
After three days they found the child Jesus in the temple, sitting among the teachers, listening to them and asking them questions. (Luke 2:46)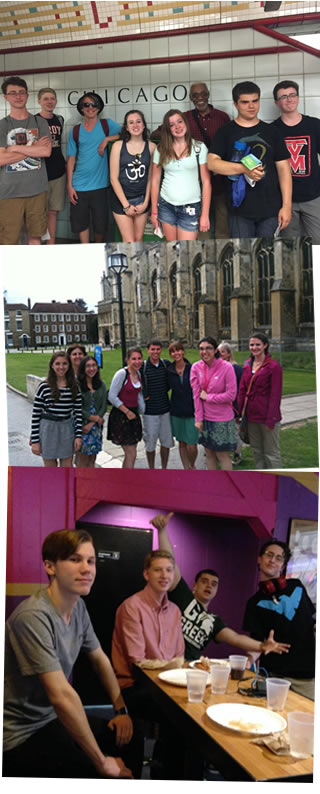 Journey to Adulthood (Grades 6 – 12) is a program of spiritual formation for young people that includes three distinct parts:
Rite 13 for Grades 6 to 8: Rite 13 begins the journey for students from childhood to adulthood. An important facet of this segment includes the Celebration of Manhood and Womanhood, a ceremony that has been compared to a Bar/Bat Mitzvah. Rite 13 goals include building relationships within the group, helping students understand God's calling in their lives, and learning how we all, as church members, support each other through this journey.
J2A for Grades 8 to 10: The J2A segment for which the program is named is the foundation of the Journey to Adulthood program. This segment focuses on the many skills needed in adulthood. Throughout the program, the young adults study scripture and prayer, and continue to build community within the group. The culmination of their learning together is to plan for and go on a spiritual journey. Some past pilgrimages have taken our young adults to Greece, Spain, Italy, England, Scotland and Ireland, and other lands previously traversed by saints of our church.
Click here to see photos and read the blog from the 2017 J2A pilgrimage to Italy. 
Click here to see photos and read the blog from the 2015 J2A pilgrimage to Greece and Turkey 
YAC for Grades 11 to 12: During this final phase, Young Adults in the Church, the class is encouraged to take more responsibility. They are challenged to become good stewards, and to participate in a church or community ministry, before we send them off to graduate and to be representatives of Christ in the wider world.
Now then we are ambassadors for Christ, as though God did beseech you by us; we pray you in Christ's name, be reconciled to God. (2 Corinthians 5:20)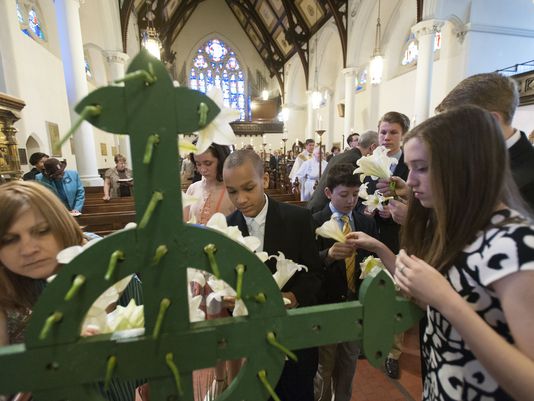 WORSHIP CENTER at 10:30 am
Worship Center (ages 3 and up) is geared towards young children and is based on the order of our church worship: Assemble in God's Name, Proclaim God's Word, Give Thanks, and Go in God's Name. Children may participate by re-telling the story to others, working with story props, and creating artwork based on the week's lesson. At the time of Communion, the children go to join their families in the church service.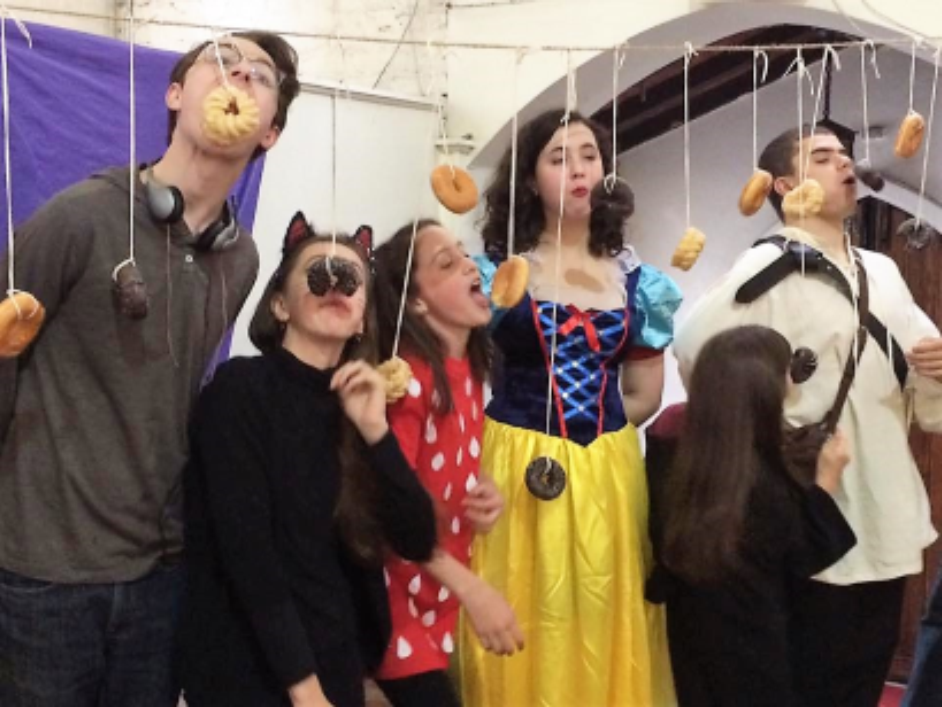 Special Activities and Traditions: All are invited to join us!
Many other activities and gatherings supplement the regular class schedule. Hosted by the Sunday School, the entire parish is invited to participate in these events. They include the Blessing of the Animals, a Halloween party, the Christmas Pageant, the making of palm crosses, the Easter lily procession, the Easter Egg Hunt, and picnics at the beginning and end of the school year. All of these special traditions strengthen and enrich the lives of not only our youngest members, but everyone at Christ Church.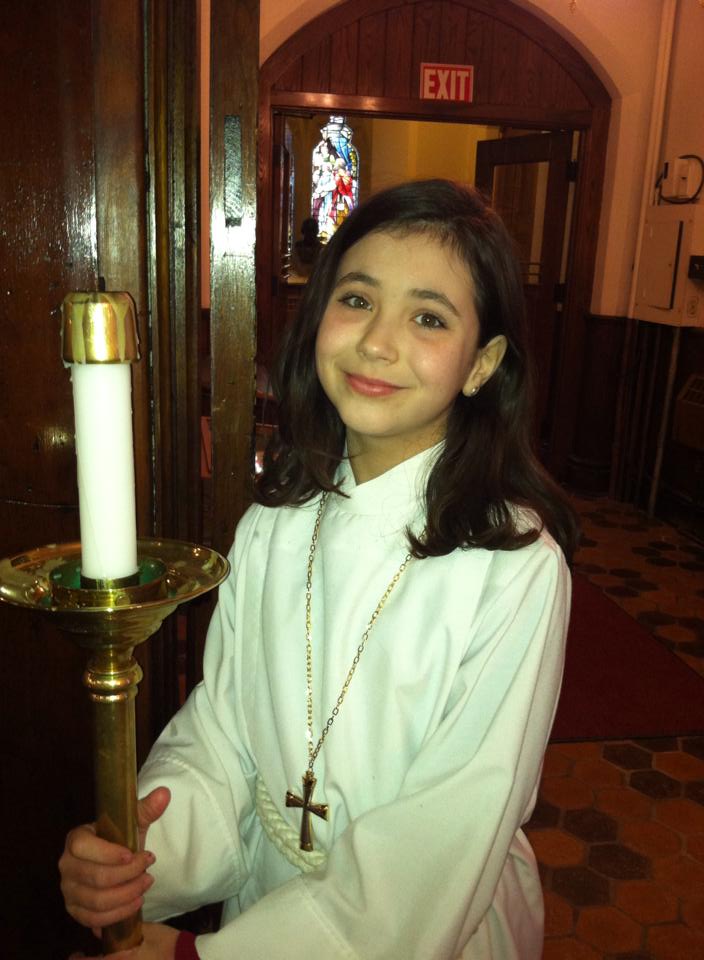 Our Acolyte Program and Family Services
All Sunday School students are invited to assist throughout the year in Sunday worship as participants in our Acolyte Program, and as greeters, readers, and ushers for our Family Services. The Acolyte Program contributes beauty to our liturgy and gives the participants the opportunity for direct involvement in the rituals of worship. Family Services provide another opportunity for the children to take an active role in the church. Greeting the parishioners as they enter the church, reading the lessons or Prayers of the People, and ushering for the Offertory and Communion, all help to build confidence in our young people.
And all your children shall be taught of the LORD; and great shall be the peace of your children. (Isaiah 54:13)